MILA JAE BODY
In a world filled with countless skincare options, navigating the overwhelming array of products can be time-consuming and frustrating. At Mila Jae Body, we've simplified the process for you.

Established in 2020, Mila Jae Body was born out of the desire to provide a natural, gentle, non-toxic, and fragrance-free skincare solution. Whether you have sensitive skin or embrace a holistic lifestyle, our premium, top-quality products offer an effortless approach.

We prioritize your well-being by selecting only the finest ingredients for our gentle collection. With our family-friendly formulations, suitable for all ages and skin types, you can embrace your natural beauty and radiate confidence. Trust us to deliver the results you desire, effortlessly and effectively.
KEY INGREDIENTS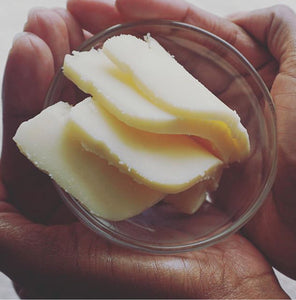 Mango Butter
Mango butter is highly moisturizing and very nourishing. The Vitamin E repairs scared and blemish skin. The Vitamin C in mango butter helps boost even skin tone, while the Vitamin A increases your skin youthful appearance. It is very soothing and healing for those suffering from skin conditions such as eczema and dermatitis.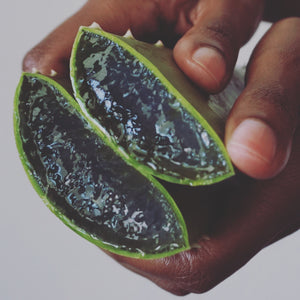 Aloe Vera
Aloe Vera improves skin tone. Contains antioxidants, enzymes, Vitamins A, B , B-12 and C. Help sooth burns, acne, reduce redness, alleviates dry and itchy skin. Provides hydration and promotes refreshed and healthy skin. Did you know that Aloe Vera is recommended for post care shaving and laser hair removal services?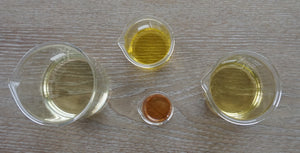 Organic Oil Blend
Our organic oil blend is full of anti-bacterial, antioxidant, anti-inflammatory properties. Paired to formulate a light, non-greasy blend that quickly penetrate your skin without leaving your skin oily. Grape Seed Oil is nourishing and does not clog pores. Regulates sebum production, packed with anti-inflammatory and antioxidant properties. The Vitamin E and B complex vitamins in Jojoba Oil aid in skin repair and damage control. It's lightweight and moisturizing, with antibacterial and anti inflammatory benefits. Sunflower Seed Oil prevents premature sign of aging as it protects the skin from exposure to the sunlight. Vitamin E Oil is also a natural inflammatory, while it hydrates skin for a youthful appearance.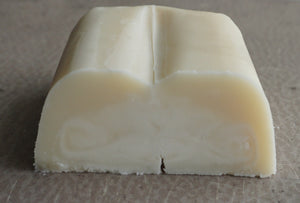 Kokum Butter
Kokum Butter, non-greasy lightweight moisturizer that is rich in vitamins and nutrients. It's non-comedogenic, meaning it does not clog pores. Kokum Butter is also anti-inflammatory, enhancing your natural skin barrier. Perfect for calloused, cracked and damaged skin.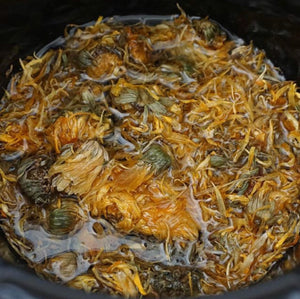 Calendula
Isn't she lovely? Our Calendula is infused with the best oil blend to nourish dry, itchy, sensitive skin. It's a natural antiseptic herb, soothing to eczema skin irritations, external skin fungi.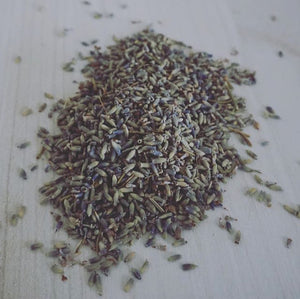 Lavender
We can go on and on about the amazing benefits of Lavender:
•Alleviate headaches
•Reduce anxiety
•Calming
•Helps with insomnia
•Bug repellent
•Fight inflammation
•Treat eczema
•Relief muscle tension
•Reduce scarring
Being a healthcare professional requires a lot of hand hygiene and hand washing. Frequent use of soap and water, along with alcohols included in most hand sanitizers, leave my hands feeling dry, rough, ashy and cracked. That can be pretty damaging, not to mention embarrassing! After being introduced to Mila Jae Body Soothing Balm, I've already seen a huge improvement with my hands and skin within a matter of days! Not only does my skin feel, hydrated and moisturized, the balm keeps my hands and body, soft to the touch! Mila Jae Body Soothing Balm goes on smooth, it feels like silk and keep my hands and body hydrated for hours with a beautiful glow like I've never had before. Thank you Mila Jae Body, you've completely saved my skin.

Vette
I love the feel of Mila Jae Body Soothing Balm in the palm of my hands and as I apply it to my skin. It glides effortlessly and is extremely moisturizing. The glow it gives my skin is an extra bonus! I was using it on my skin and my son's skin but I was enjoying the results so much I decided not to share (please don't judge me lol).



Shari
The Soothing Balm keep my dry scalp, moisturized all day. It gently absorbs instead of just sitting on top of my scalp like hair grease. I've also notice hair growth around my hairline. 

William
My hands are visibly softer, hydrated, not rough and cracked like they were a few minutes ago.

Jessica
 

I had dry skin, itchy skin, ashy skin, dull skin, sensitive skin, WHEW, you name it, I had it!! FINALLY, Mila Jae Body LLC came out with the solution to my skin issues with their soothing balm and glow oil. Now my skin is smooth, hydrated, glowing and soft to touch. An added bonus are the fragrance oils. No more sneezing and watery eyes because of overbearing scents! The fragrances have a soft and subtle scent. 

Chanequal
There is something about that oatmeal and chamomile body soap. It's soothing and have a subtle fresh scent. You just feel relax after using it. I loooove it.

Nadine